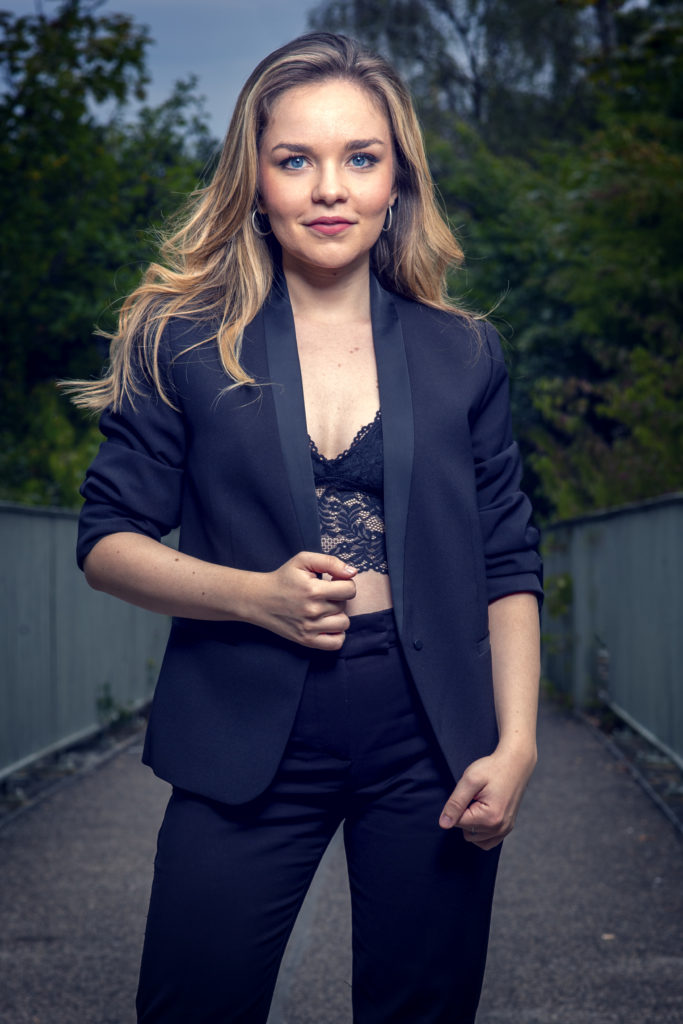 Spanish soprano Rocío Crespo graduated with honours at the Conservatorio Superior de Música Joaquín Rodrigo de Valencia with professor Ofelia Sala. She is currently studying Master Oper at the Hochschule für Musik und Darstellende Kunst Stuttgart with professor Sylvia Koncza.
Rocío has performed several roles on stage, such as Susanna in Le nozze di Figaro, Adele in Die Fledermaus, Tytania in A Midsummer Night's Dream, Bastienne in Bastien und Bastienne, Eurilla in Orlando Paladino, Papagena in Die Zauberflöte and soprano I in The Diary of One Who Disappeared. She has sung the solo soprano of Händel's Messiah, Schubert's Mas No. 2 and Vivaldi's Gloria. As an actress Rocío has performed the roles of Hecuba in Euripides' The Troyan Women and Josefina Manresa in Después de la Tierra, theatrical adaptation of Sophocles' Antigone.
She was awarded the Voice with more future Prize in the XXXVI International Singing Contest in Logroño (2018), the Prize of the Audience in VII Internacional Contest in Torrevieja (2016) and the First Prize in the XII International Contest Intercentros Melómano and the First National Theater Buero Prize (2013).
Rocío has also attended various masterclasses with teachers like Edda Moser, Luciana Serra, Christoph Strehl, Isabel Rey, María Bayo, Ana Luisa Chova, Eugenia Dundekova, Simmon Lepper, Doriana Tchakarova and Hans-Jörg Neuner. In addition to music, she studied Hispanic Studies in her hometown, Valencia.